5 Turkey Day Breakfasts get your day started off right and cuts down your want to overindulge during the big turkey day meal.
My rule this year for the holiday meals is to eat breakfast beforehand. I can't say that I've done it in the past. Most of the time I wouldn't eat all day or just have a small snack because I was "saving my calories." We all know how this story ends: overeating (like way overeating), followed by guilt, shame, negative self-talk, and compensating behavior. The day after a big holiday, I would go to the gym for a long workout and "perfect" eating.
This past 18 months or so I've been working to ditch the perfection, learn to love my body, and say nice things to myself daily. In order to keep that going, I've been attempting to avoid situations that trigger me. The holidays are one of them. Breakfast is going to save me.
Here are 5 Turkey Day Breakfasts to start your day!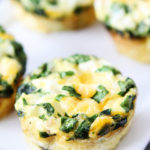 Two Peas & Their Pod
Egg Muffins with Sausage, Spinach, and Cheese
This one can feed a group all at once, and gets your serving of protein, veggies, and healthy fats!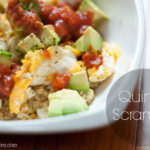 Wendy Polisi
I love this one because it's so simple and can easily be doubled to feed more people. Plus you get your serving of smart carbs (quinoa), healthy fats (avocado and egg yokes), protein, and some veggies.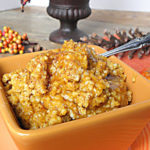 SkinnyMs.
Overnight Slow Cooker Pumpkin Pie Steel Cut Oats: No Sugar Added
Put this in before going to bed, and have breakfast ready when you wake up! Smart carbs and healthy fats for the win. Add milk or some chia seeds for some added protein.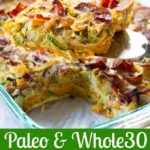 Paleo Running Momma
This one is sure to feed and please everyone. If you aren't following paleo strictly, get real cheese! 🙂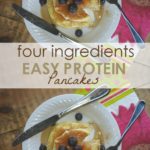 Fitfluential
You can never go wrong with pancakes, especially when they're protein packed!
Enjoy your Turkey Day breakfast!
Life getting in the way of your fit goals?
Get the FREE 5 Day Guilt Free Guide to Getting Healthy. In it, I'll show you simple eating strategies and quick exercises that fit your busy schedule without feeling stressed, overwhelmed, or disappointed.