It's summer which means more traveling, going on a road trip or 2, and getting out to enjoy the warm weather.
This can include a weekend road trip or traveling across the country for a longer amount of time. Travel doesn't have to derail you of your goals, but if it's for vacation, it should be for fun. Today's post is all about keeping fit while road tripping. Let's hit the road shall we? I hope you've already planned your road trip playlist (cue Beyonce, Kendrick Lamar, Wiz Khalifa, and some Black Keys and Daft Punk – I feel super vulnerable sharing my music likes BTW) or a couple audible books.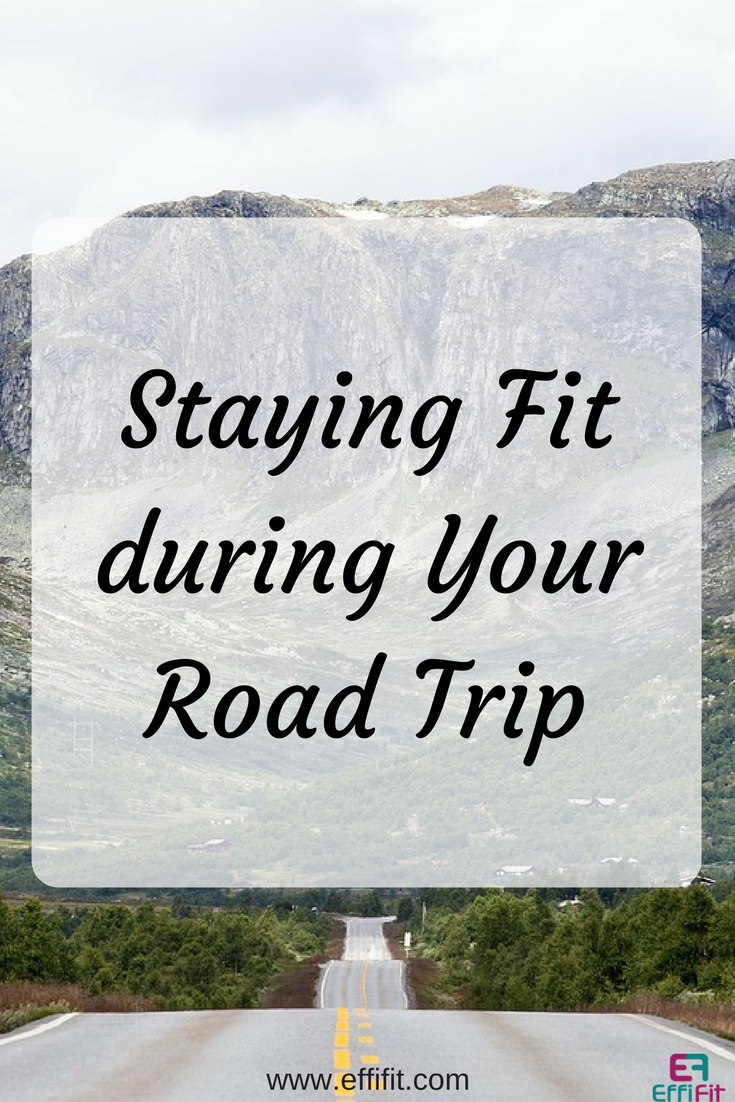 First up, eating.
Here are 3 actionable tips for eating well on your road trip. Once you've grabbed your favorite road trip snacks (sour patch watermelons and jalapeno cheddar Cheetos) grab some to help keep you full and reach your fitness goals.
#1 grab or pack some protein rich snacks. Beef jerky is my favorite option here. If you have a cooler with you, hard boiled eggs, yogurt, and cottage cheese are great options. I'm also a big fan of meat and cheese rolls.
#2 grab some fruits and veggies. Pick the ones you like and are easy to eat in the car or while driving. Apples, pears, and bananas are great for portable fruit. As for veggies: baby carrots, celery sticks, grape tomatoes, snow peas, and cucumbers are great options.
#3 pack meals or find healthier options to stop at along the way. Use that cooler to pack sandwiches and wraps. If you're stopping along the way to eat, look for places that have protein options and some veggies. These are becoming more available at gas stations and rest stops. If not possible, make sure you're loaded up on protein and veggie snacks.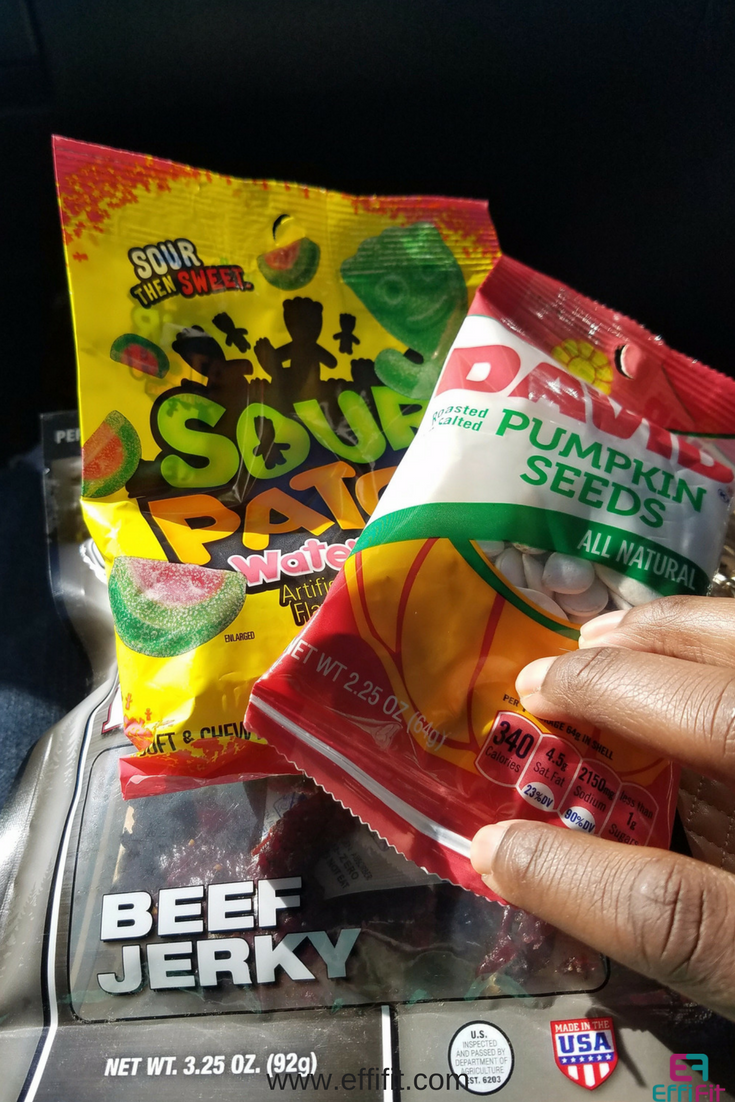 Next, moving.
Road tripping means sitting for long amounts of time. We want to break up sitting as much as possible. I think on a road trip, taking a break and moving around every 3-4 hours is great. Likely you won't want to stop more frequently, but that's an option too.
#1 walk around for 5-10 minutes. 10 minutes would be ideal. If you aren't in a place to walk around, do the following workout.
3 rounds:
10 squats
20 jumping jacks
10 lunges

Get the blood flowing and some energy for the rest of the drive.
#2 stretch for 5 minutes each time you stop. You're gonna want to stretch your hip flexors, quads, hamstrings, and chest. Hold each stretch for 30 seconds.
Don't forget to drink water. Yes you'll likely have to stop more frequently, but some water is still essential. Feel free to cut your normal intake back and then replenish when you get to your stopping point for the night or arrive at your destination.
What strategies do you use to keep up with your fitness while road tripping? Let me know in the comments!
Life getting in the way of your fit goals?
Get the FREE 5 Day Guilt Free Guide to Getting Healthy. In it, I'll show you simple eating strategies and quick exercises that fit your busy schedule without feeling stressed, overwhelmed, or disappointed.