EffiFit is here to help you reach your health and fitness goals by guiding you through the process and helping you come up with the solutions that fit your life instead of just telling you what to do and hope that you do it. With EffiFit, accountability is key and what is missing when it comes to behavior change and creating a healthy lifestyle. In all services and products, you will find accountability as an important aspect to ensure your success. It's time to say to goodbye to fumbling along on your own trying to sift through all the health information without anyone to help you and keep you accountable. We've already done it for you! Get the accountability you deserve and the researched information you need so that you get results. Whether you're new to losing weight and living a healthy lifestyle or you're a seasoned pro, we've got something that will get you to the next level.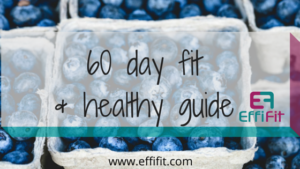 Start your health and fitness journey on the right foot by laying a foundation for success. With the 60 Day Fit & Healthy Guide, you'll learn and put into place the important habits to be able to live the fit life on a busy schedule.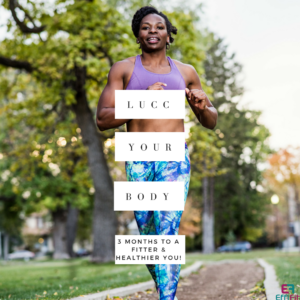 Go from surviving to thriving in 3 months. We'll build habits and get you fit and healthy with a busy schedule!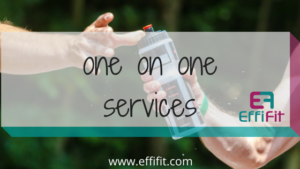 You've been going at in on your own, trying to figure out how to live the fit life and maintain it. You've done the 30 day programs or even the 60 day ones online, but they're overwhelming, don't fit your schedule, and you've lost friends over it because you stopped hanging out to figure this out. Get guidance and get on track without the stress, overwhelm, losing your friends, or giving up all the foods you enjoy. When we work together, we work with your schedule to get you results without all the hassle or hours at the gym. And you'll get information that is accurate and effective. I've done the research and won't leave your results to just guessing or doing what worked for me. Even if you travel often for work, are a vegetarian, or have food allergies, it still works! Why? Because it's individualized to you and your lifestyle.