*This post contains affiliate links. I may earn a small commission for links to any products or services from this website. Your purchase helps support my work in bringing you real information about living the FitLife with a busy schedule.
14 Protein Smoothie Recipes for Your Busy Morning will having you leaving the house with at least something to eat each morning.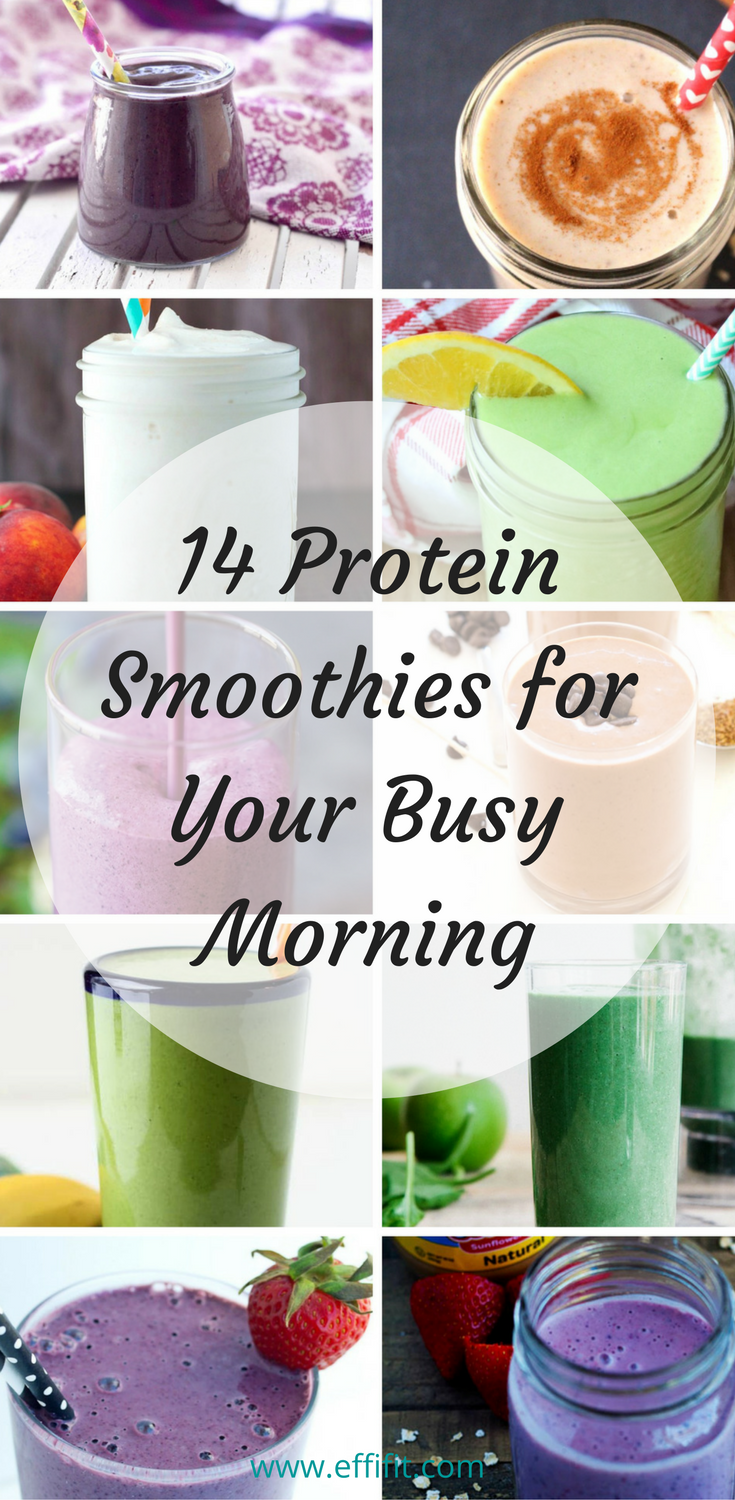 I'm all for simple and easy, especially when we are busy. Smoothies are really helpful with that.
Mornings are crazy. Can we just admit it. Trying to get to work on time while also feeling put together is a legit challenge. Usually I just opt for getting to work on time because sleep. That snooze button is probably the best and worst thing ever created. One day, one day, both will happen. With mornings being what they are, breakfast often gets missed in the shuffle. To help you combat that and get some energy in you (for productivity sake), I've searched Pinterest for you for 14 protein smoothie recipes to try. They are all protein packed because we're working on getting lean and toned. We need protein for that.
14 Protein Smoothie Recipes for Your Busy Morning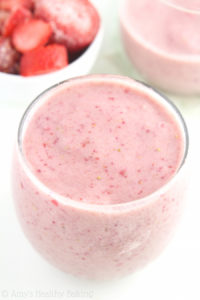 Protein Berry Workout Smoothie by Amy's Healthy Baking
This smoothie only has 4 ingredients, and one of them is protein! Strawberries and bananas always go well in a smoothie, add some milk and some protein, and you are set!

Protein Blueberry Kale Smoothie by Damn Delicious
Breakfast in 5 minutes, with protein, vegetables, and smart carbs!? Sign me up, and you as well. This smoothie also has banana, oats, and chia seeds to make it a well-balanced meal.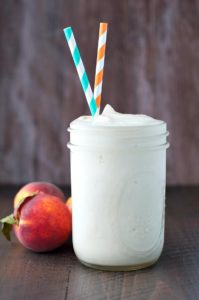 Peaches and Cream Protein Smoothie by The Seasoned Mom
Whenever I hear peaches and cream, all I can think about is that song by 112. It wasn't until after high school that I realized what the song was really about. I always thought it was about food. Anyway, this smoothie is perfect for the summertime when those peaches are ripe AF. I'm usually a fan of vanilla protein which gives you that creamy taste while keeping it healthy.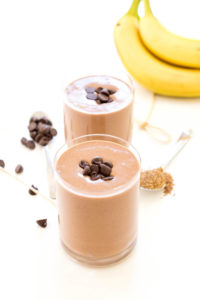 Chocolate Peanut Butter Protein Smoothie by Chef Savvy
This one is for my peanut butter lovers. From what everyone says, peanut must be amazing! If I wasn't allergic, I would probably love it too. Another quick recipe with tons of protein and healthy fats from the flax seed to get your lean and help you reach your fitness goals. Plus chocolate. I never was a chocolate fan until I started dating Ryan. He showed me how to love chocolate lol.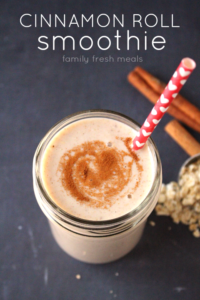 Cinnamon Roll Smoothie by Family Fresh Meals
I looove cinnamon rolls, who doesn't tho. This protein smoothie is to die for, and I can't wait to make it a regular in my smoothie toolkit. Super simple and easy to make.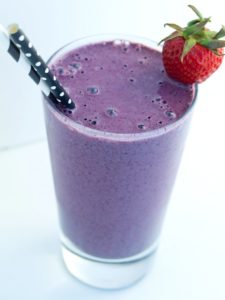 The Husband Protein Smoothie by Happy Healthy Mama
Here's a protein-packed vegan smoothie. Hemp seeds are a great protein source and then add the almond butter and spinach for some additional protein. I like the use of the hemp seeds, which are also a great source of omega 3 fatty acids.
Green Protein Shake by Greatist
There's actually 15 shake ideas on here that are all 5 ingredients. Make sure you check out the rest to add even more smoothies to your toolkit. Smoothies make getting breakfast on the go really easy.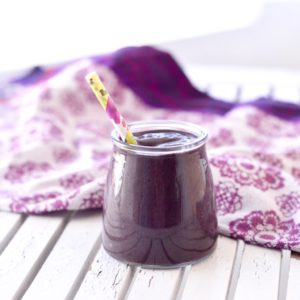 Berry Protein Smoothie by Joy Food Sunshine
Dat purple doe! This smoothie is so pretty. I like the use of the super food greens plus spinach for all the vegetables. And then of course the protein because that's what this one is all about. So many good things in this one.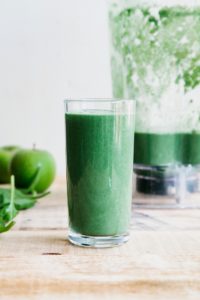 Green Protein Smoothie by Wallflower Kitchen
Another vegan recipe for you to try. This one has a lot of flavors as well to get it more sweet (because of the mangoes) than what the color would have you believe. Because of my nut allergy, I'll have to sub almond milk for coconut milk.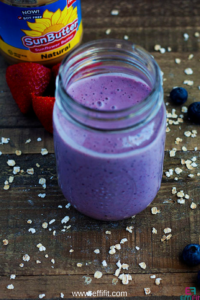 Mixed Berry Banana Oatmeal Smoothie by yours truly
Berries in smoothies are my jam. Add some sunbutter (so I can be cool like all the other nut butter fans without hating my life from my allergies), oatmeal, and Greek yogurt. You're set for breakfast.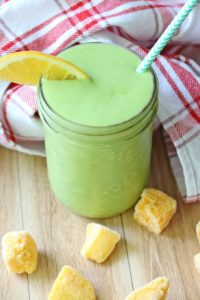 Orange Mango Green Protein Smoothie by Daily Smoothie
Mangoes are a delicious fruit that I find to be underrepresented in the recipe world. I'm glad to see it in yet another protein-packed smoothie. This one also has spinach and avocado in it which score high on well-balanced smoothies in my opinion.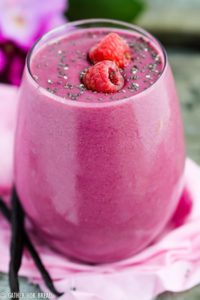 Raspberry Vanilla Protein Smoothie by Gather for Bread
Another quick, protein-packed recipe. This one also has probiotics for an added boost. Bananas and raspberries carry this one to the endzone (hurry up and get here football season).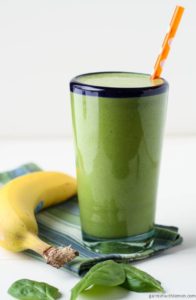 Spinach Banana Protein Smoothie by Garnish with Lemon
This smoothie is a simple one but packs a nutrient punch. You'll get protein, fruit, vegetables, and healthy fats in just a few minutes to get you feeling more energized in the morning.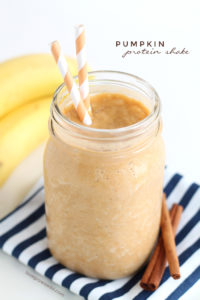 Pumpkin Protein Shake by Love Grows Wild
I'm just mentally preparing for fall and football with this one. I've never made a shake with pumpkin in it, so I'm excited to try it and get all those nutrients and protein.
Add any and all of these protein smoothie recipes to your week and see how much better you feel with a solid breakfast in the morning.
Need tools to get your smoothie game on point?
I love and always recommend my Ninja blender. Especially so because it has single serve cups so you don't have to make a huge mess for one smoothie. And you can put a lid on the cup and take it with you.
Protein powder always seems like a hard one to select. To help you decide, try a few and see how you feel. If it makes your stomach hate life, then skip it. You should feel good during and after drinking a protein shake, not like your stomach is about to explode. I really like the Vega all in one protein powders (never chocolate, never) as a vegan protein option and Biochem as a whey protein personally. The Vega steals the show and my heart every time because it also has omega 3 fatty acids, vitamins, probiotics and greens all mixed in there!
Until next time! -Atim
Where I'm linked up:
Inspire Me Monday | Inspire Me Monday | Totally Terrific Tuesday | Coffee and Conversation | Inspire Me Wednesday | Wild Workout Wednesday & Fit and Fashionable Friday | Healthy Living Link Party | Think Tank Thursday | This is How We Roll
*EffiFit LLC is a participant in the Amazon Services LLC Associates Program, an affiliate advertising program designed to provide a means for sites to earn advertising fees by advertising and linking to amazon.com.