*This post contains affiliate links. I may earn a small commission for links to any products or services from this website. Your purchase helps support my work in bringing you real information about living the FitLife with a busy schedule.
Sweet Potato, Egg, and Vegetable Quiche is a vegetarian friendly, vegetable filled, breakfast option that is great for meal prep during a busy week.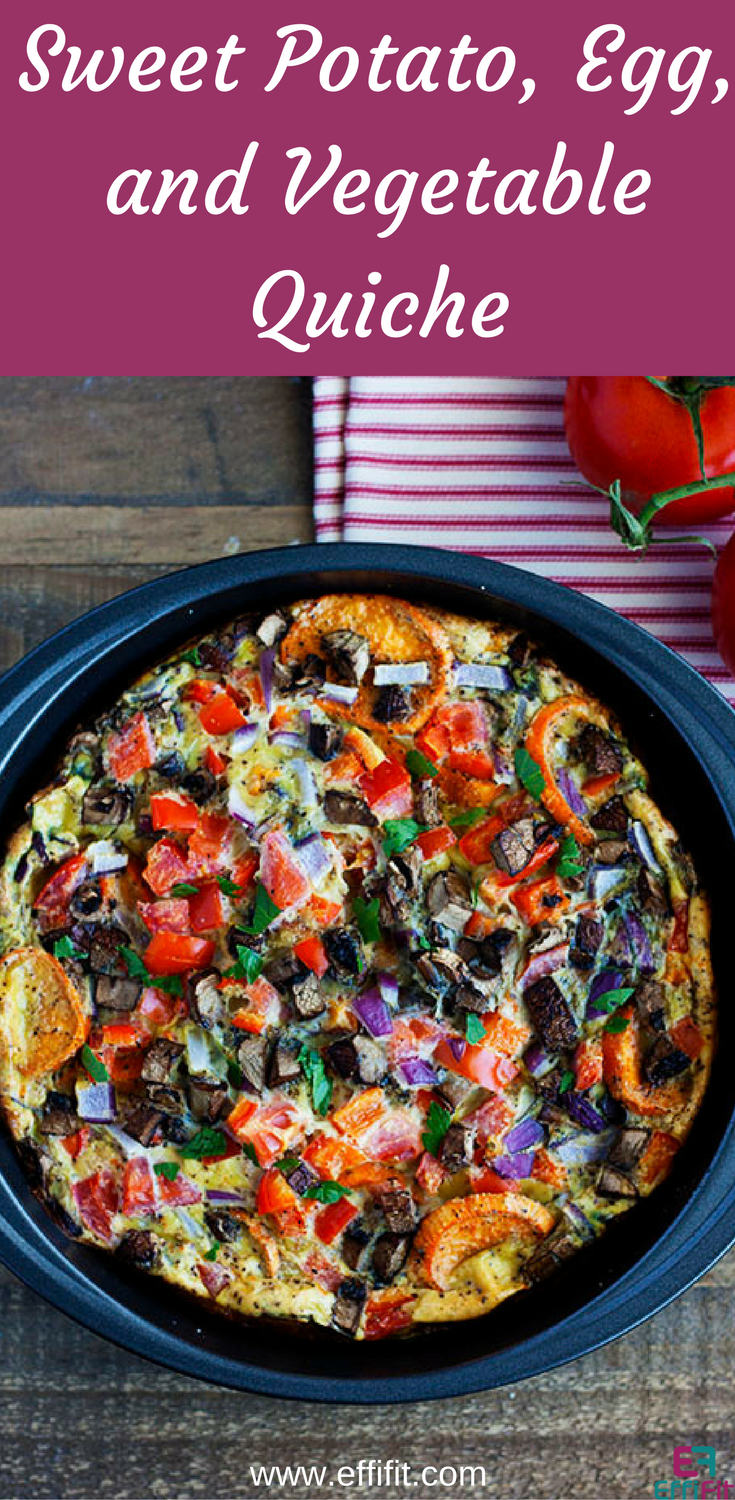 Breakfast is a great meal. You can do so much with it.
The thing is, during the week, it's hard to get in a good breakfast. I understand and have realized that when we plan a little ahead of time, things are better off. This is one of those recipes that you can make on the weekend and have breakfasts for most of the week. And there are a lot of options with this one. You can add more of different vegetables and even add additional protein. Bacon anyone?
When we're prepared, whether it's with food, or what we're going to wear to work in the morning, it makes things feel more doable and it tends to end better. So plan on your schedule a little meal prep on the weekend and then make this one. If you don't eat breakfast often, make note of you feel when you do.
Sweet Potato, Egg, and Vegetable Quiche
To speed up the process with this one, consider using a food processor or food chopper to get those vegetables cut. I often get annoyed with having to chop vegetables, so this has been helpful for me.
This one has a lot of vegetables in it which is also a great way to start your day. When busy, eating well can be a challenge. My advice, focus on getting protein and vegetables first, then see what space you have left for anything else. The protein and vegetables first focus will help you lean out, lose weight, and just feel better overall. These are the first 2 food habits I highly recommend when working on eating better and making changes to your body. Give this recipe a go, and let me know what you think!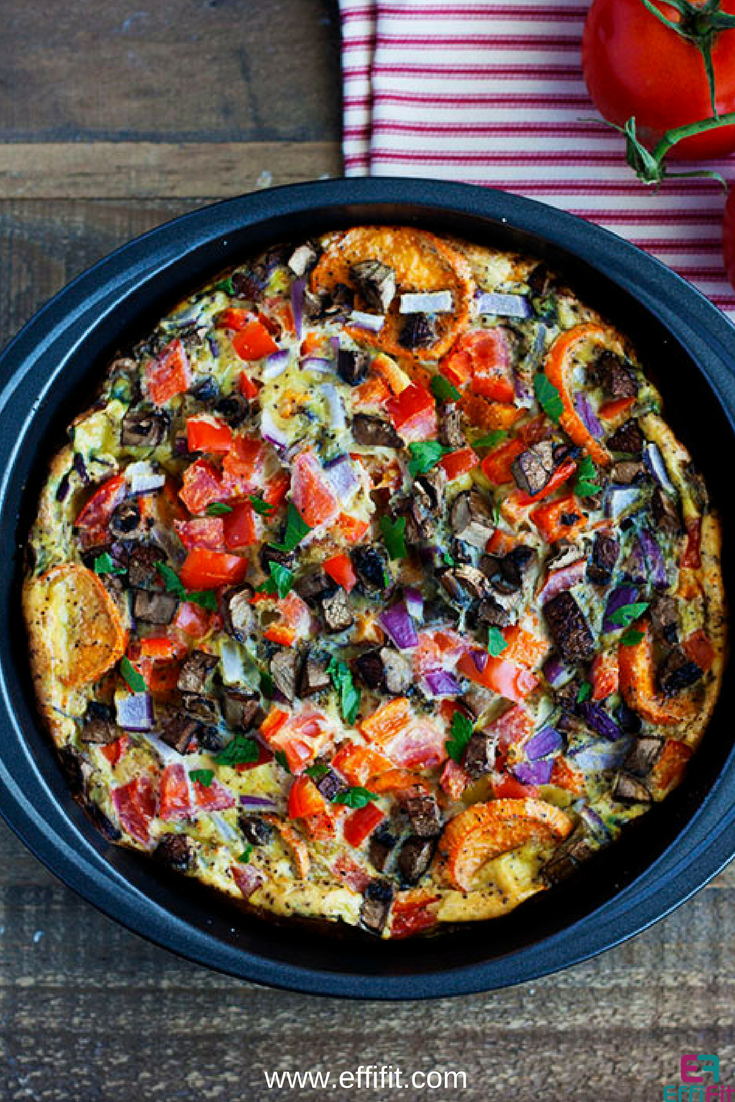 Sweet Potato, Egg, and Vegetable Quiche
Prep time:
Cook time:
Total time:
Ingredients
1 sweet potato peeled and sliced
½ onion chopped
1 cup mushrooms chopped
1 bell pepper chopped
1 tomato chopped
8 eggs
Olive oil
Salt, pepper, onion, and garlic powder
Instructions
Preheat oven to 400°F.
In a round pan spray with oil.
Add the sliced sweet potatoes to the bottom. Season and make sure they lay flat. Cook in the oven for 15 min.
While sweet potatoes are cooking, chop all your vegetables.
Crack and beat the eggs in a large bowl. Season.
Add the vegetables to the eggs.
When the 15 minutes are up, take out the sweet potatoes and pour the egg and veggie mixture over it.
Return to the oven for 20 more minutes or until your eggs don't shake.
Let cool a few minutes and then serve.
Until next time! -Atim
Where I'm linked up:
Inspire Me Monday | Inspire Me Monday | Totally Terrific Tuesday | Coffee and Conversation | Inspire Me Wednesday | Wild Workout Wednesday & Fit and Fashionable Friday | Healthy Living Link Party | Think Tank Thursday | This is How We Roll
*EffiFit LLC is a participant in the Amazon Services LLC Associates Program, an affiliate advertising program designed to provide a means for sites to earn advertising fees by advertising and linking to amazon.com.