20 Minute No Equipment Workout for the Holidays
The holidays are here, but that doesn't mean you have to stop working on your fitness. Keep this workout handy so you can do it whether you're short on time, traveling for the holidays, or hosting guests. There's no equipment needed, just yourself!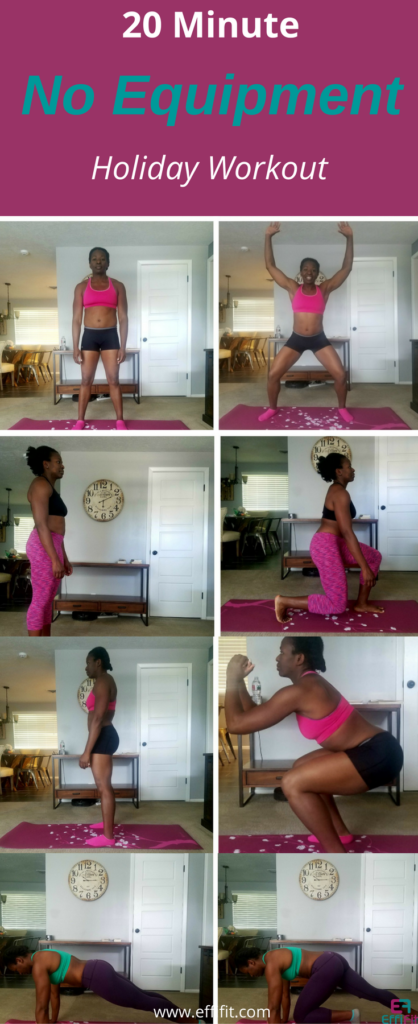 Holiday fitness is about maintenance
I always say it, but I think it's worth saying again. Health and fitness is a year round commitment, not just a January through May deal. It's not about going HAM 365 days a year, but it's also not about going HAM for 5 months and then having to start over again in January.
So to help with that, we're going to maintain our current health habits going into the New Year. And what better way than with some fun LUCC workouts!
Holiday HIIT Workout
To do this one, you'll need about 30 minutes. 5 minutes or so to warm up and 5 to cool down. The workout itself will take 20 minutes.
Ready? Let's do this!
50 jumping jacks
40 mountain climbers
30 lunges
20 squats
10 pushups
Rest 3 minutes
10 pushups
20 squats
30 lunges
40 mountain climbers
50 jumping jacks
Rest 3 minutes
Finish with some abs!
3 rounds:
30 deadbugs
30 shoulder taps
30 flutter kicks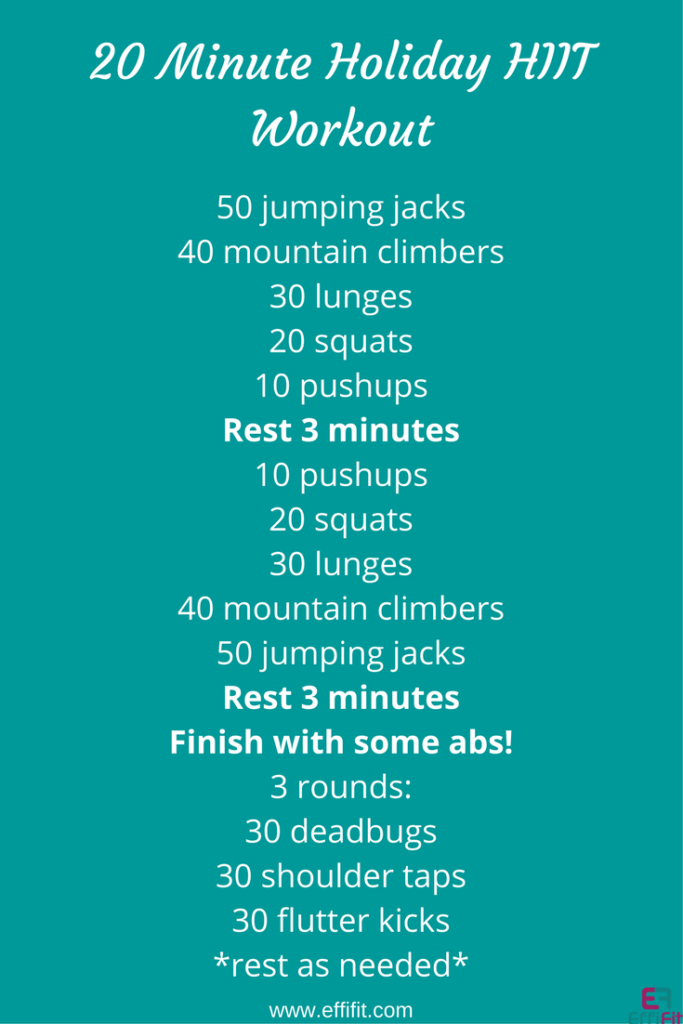 Work at your ability and modify as needed. Take your time through and move with good form. Rest as needed, but try and stay moving as much as you can until you get your rest period. Make sure to cool down and stretch a little. And that's it! Pin it for later so you can come back to it.
Fit and Lean Professionals Workout Plan is coming your way in 2018! Get 3 – 30 minute workouts a week that you can do at home or at the gym with little to no equipment. With these effective workouts, being busy doesn't have to stop you from getting fit and in great shape. Details coming!
Until next time! -Atim