Spinach artichoke dip
Spinach artichoke dip just screams comfort and get togethers with friends. This one is a little bit lighter without missing out on all the flavor you expect from a good dip. I switched it up a little bit on this one and added some serranos to the mix.
*This post contains affiliate links. I earn a small commission from purchases through links to any products or services from this website. Your purchase helps support my work in bringing you real information about living the FitLife with a busy schedule.
Little lighter spinach artichoke dip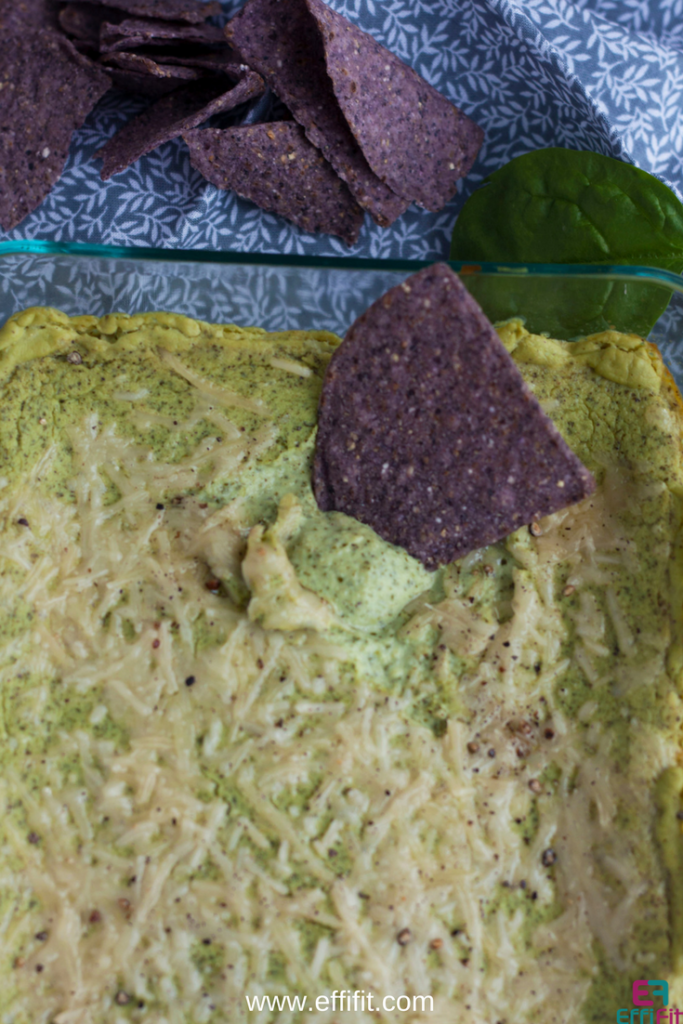 This version of a classic dip has been made a little healthier with a couple tweaks. I'm a firm believer that we don't have to go to extremes to be healthy and live a healthy lifestyle. But rather we just need to focus on the small tweaks because they add up, and they're much more doable with a busy lifestyle.
So what tweaks did I do to make this spinach artichoke dip just a bit healthier? I used a reduced fat cream cheese and some fat free Greek yogurt. Don't worry though, there's still cheese in it! I didn't completely change it, just small adjustments. I also added a bit more spinach, like half a handful more just to get in a little more vegetables.
Spicy spinach artichoke dip
I got a little creative and decided to add some serrano peppers to the mix. It turned out fabulous. Not too spicy, but just a little hint that added some serious flavor. Serranos don't get the love they deserve. They're so flavorful and a great addition to most recipes if you like spice.
How to make spinach artichoke dip
Spinach artichoke dip is really simple to make. You'll need:
A food processor or blender (I love Ninja products)
Spinach
Artichokes: I got the ones in the can to make it even easier and save time
⅓ reduced fat cream cheese
Fat free plain Greek yogurt
Parmesan cheese
Serrano peppers: optional but worth it
Seasonings: salt, black pepper, onion powder, and garlic powder.
Bakeware to cook that dip up in
Oven
Mix all the ingredients in the food processor, and blend. Pour into your bakeware and bake it for about 20 minutes at 375 degree F.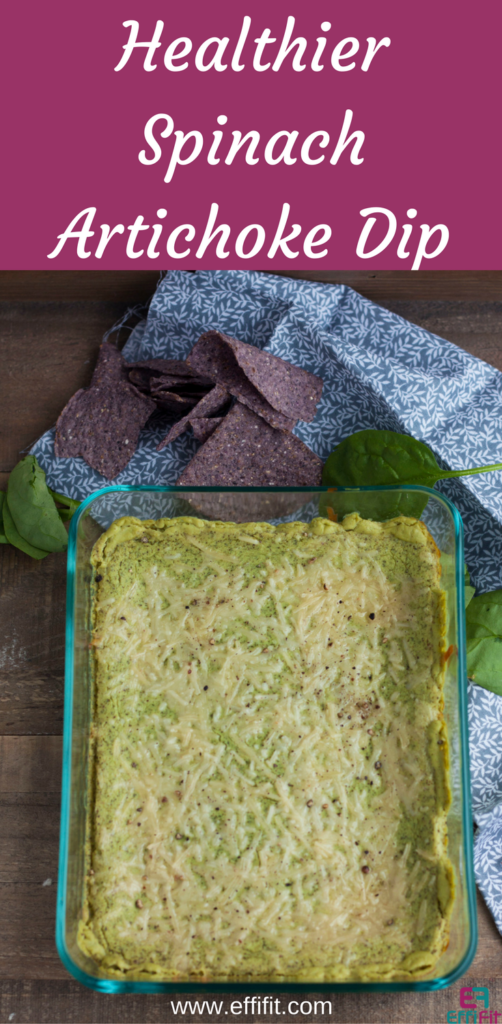 Get the specifics below

Spinach Artichoke Dip
Prep time:
Cook time:
Total time:
This one is a little bit lighter without missing out on all the flavor you expect from a good dip. I switched it up a little bit on this one and added some serranos to the mix.
Ingredients
14 oz can artichokes quartered
2.5 huge handfuls spinach
8 oz of ⅓ reduced fat cream cheese
⅓ cup fat free plain Greek yogrut
½ cup Parmesan cheese
2 serrano peppers seeded (optional)
1 tbs each of the following: salt, pepper, onion powder, garlic powder
Instructions
Preheat oven to 375°F.
In a food processor add the artichokes (with water from can) and spinach. Blend until both are mixed together and the texture is thick and chunky.
Then add the peppers, cream cheese, Greek yogurt, Parmesan cheese, and seasonings to the artichoke and spinach mix. Blend for a 2-3 minutes.
Add more seasonings if needed.
Pour into a medium bakeware.
Bake 20-25 minutes or until it's light brown on top.
Serve with your favorites: tortilla chips, carrots, snap peas, raw bell peppers, etc.
Until next time! -Atim
Where I'm linked up:
 Totally Terrific Tuesday | Wild Workout Wednesday & Fit and Fashionable Friday | Healthy Living Link Party | This is How We Roll
*EffiFit LLC is a participant in the Amazon Services LLC Associates Program, an affiliate advertising program designed to provide a means for sites to earn advertising fees by advertising and linking to amazon.com.