This healthy homemade ranch dressing with Greek Yogurt is just as tasty and flavorful as the original with some added protein to it.
I love ranch dressing!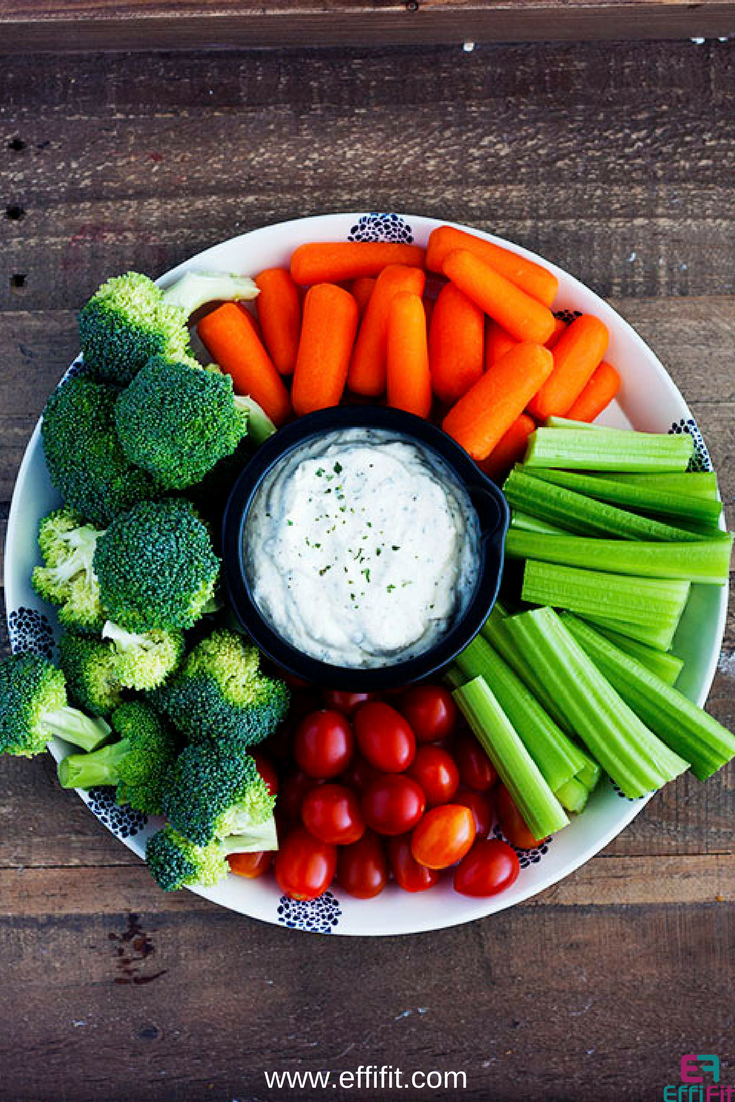 I put it on everything. I'm not sure if it's a Utah thing, but I'm still proud of it. Ranch dressing literally makes my heart happy. I love to dip my veggies it in, eat it on burgers, and use it on my french fries. At times, I've been guilty of eating it by the spoonful, but only the homemade version. Most store bought ranch dressing isn't my favorite.
When I was a kid, one of my sister's and I would beg our mom to buy the Hidden Valley ranch dressing seasoning packets. We would devour those things. I often just wanted to eat the seasoning packet alone without any sour cream. We would use the seasoning packet to make our own ranch. We liked it thick, no added water. Just sour cream and seasonings. Whenever I made it, I added extra seasoning because I just love the taste of ranch.
My sister and I were actually just talking about our ranch making days. She loves ranch too, in the same crazy way as me. But I don't think she was eating the seasoning on its own by the tablespoon. She was asking me for alternatives to ranch, and I told her to make it with Greek yogurt instead. I even shared this recipe with her because I had tested it out as part of the LUCC Your Body Program.
Healthy Homemade Ranch Dressing with Greek Yogurt
This ranch dressing is super quick and easy to make. Likely you won't even notice that it's made with yogurt and not sour cream. I took to this to my friend's housewarming/BBQ over the weekend with a solid plate of veggies, and it was a hit. Don't worry about losing flavor, and if you love a thick ranch, this is perfect for you!

Healthy Homemade Ranch Dressing with Greek Yogurt
Prep time:
Cook time:
Total time:
Ingredients
½ cup plain Greek yogurt
¼ cup water or milk/milk alternative
2 tablespoons extra virgin olive oil
2 tablespoons dried parsley
1 tablespoon dried chives
1 teaspoon dried dill
2 teaspoons onion powder
2 teaspoons garlic powder
Salt and pepper to taste
Instructions
Mix all the ingredients together in a medium bowl.
Eat with veggies or by the spoonful, your choice!
Where I'm linked up:
Inspire Me Monday | Inspire Me Monday | Totally Terrific Tuesday | Coffee and Conversation | Inspire Me Wednesday | Wild Workout Wednesday & Fit and Fashionable Friday | Healthy Living Link Party | Think Tank Thursday | This is How We Roll