Bacon, Egg, and Veggie Breakfast Casserole is delicious and can feed either a small crowd or be enough for breakfast all week. With this casserole, we get a hearty serving of protein and veggies to get us lean and fit again.
*This post contains affiliate links. I earn earn a small commission from purchases through links to any products or services from this website. Your purchase helps support my work in bringing you real information about living the FitLife with a busy schedule.
I love a warm breakfast, especially when it's freezing cold out.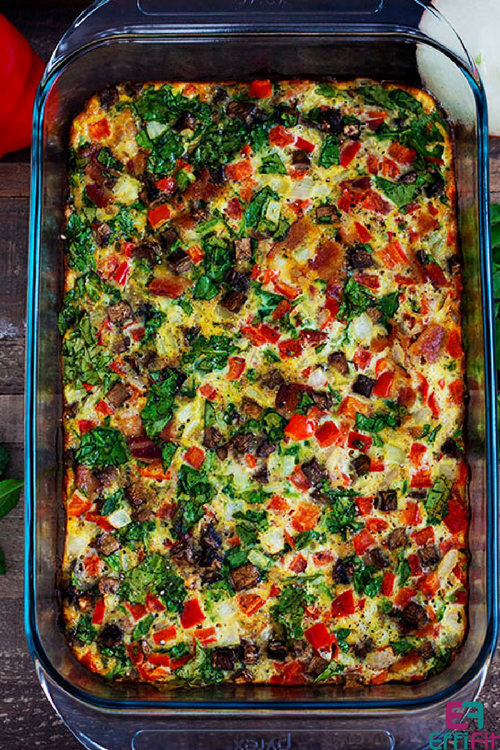 I just feel like I have my stuff together when I eat a more well balanced breakfast, even if I'm taking it with me to work as opposed to eating it at home. One day I'll get to that level.
Anyway, A quick casserole like this is great to have on hand for the week or when you have company over. Everyone can eat well and not feel like they're missing out or being deprived. It's a win-win. This one covers a lot of nutrition basics and bases. We've got protein (eggs and bacon, plus veggies); healthy fats (egg yokes), and tons of veggies.
This recipe calls for a lot of chopped veggies. if you don't like cutting up veggies all day like me, then you should get your hands on a Vidalia Chop Wizard! It's been a game changer for me.
Here's the recipe!
Bacon, Egg, and Veggie Breakfast Casserole
Prep time:
Cook time:
Total time:
Bacon, Egg, and Veggie Breakfast Casserole is a delicious and healthy breakfast option to last you through the week or to serve to a large group of people.
Ingredients
8 eggs - yoke and everything
6 pieces of bacon cooked and cut to bite size pieces
1 cup chopped mushrooms
1 cup chopped tomatoes
1 red bell pepper chopped
2 handfuls of greens - spinach, kale, or a mix - chopped
½ onion chopped
3 tablespoons water
2 tsp salt
1 tablespoon black pepper
1 tablespoon turmeric
1 tablespoon onion powder
1 tablespoon garlic power
Instructions
Preheat over to 400°F
Grease a baking pan, 8x8 for thicker pieces, 9x13 for thinner pieces
In a large bowl, beat the eggs, add the water and seasons
Add the bacon, mushrooms, tomatoes, red bell pepper, greens, and onions
Mix together and pour into baking pan
Bake for 25 minutes
Let cool and chow down!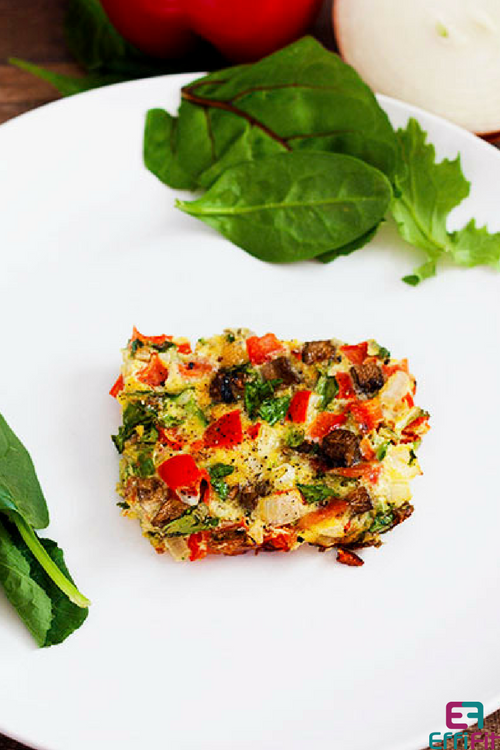 Get the kitchen tools!
Life getting in the way of your fit goals?
Get the FREE 5 Day Guilt Free Guide to Getting Healthy. In it, I'll show you simple eating strategies and quick exercises that fit your busy schedule without feeling stressed, overwhelmed, or disappointed.
*EffiFit LLC is a participant in the Amazon Services LLC Associates Program, an affiliate advertising program designed to provide a means for sites to earn advertising fees by advertising and linking to amazon.com.