White Bean Chicken Chili
This chili is quick, delicious, flavorful, and healthy. Plus being a large batch meal, you'll be sure to have leftovers #mealprep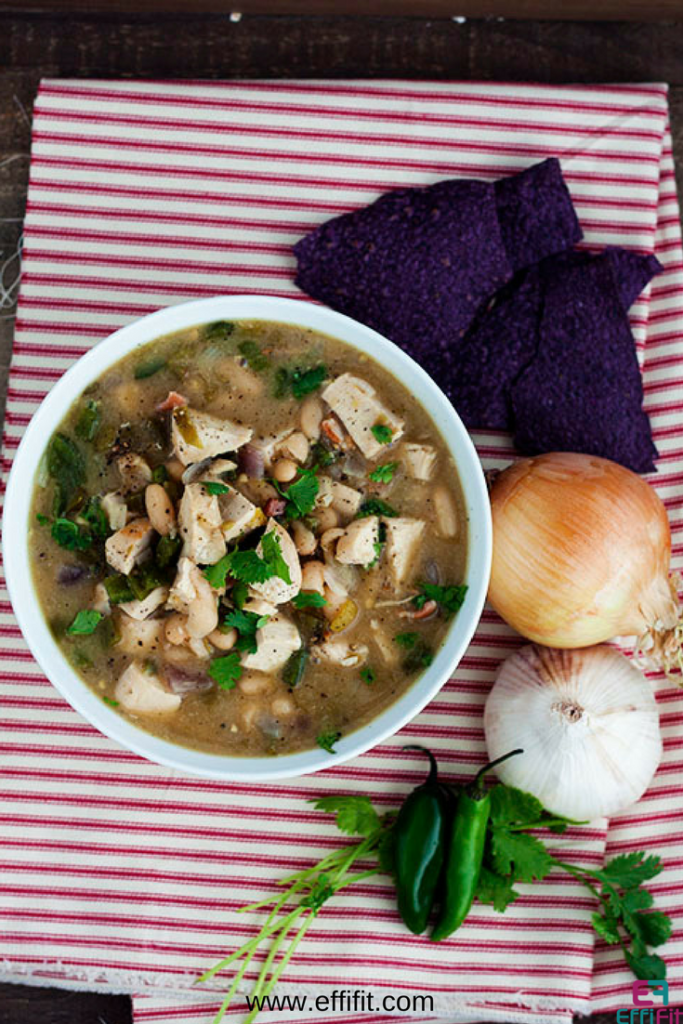 Quick chili recipe
What I like most about chili is how quick it can be to make. It also requires pretty little effort on your part, making it ideal for a busy schedule. Often times, we already have a lot of the ingredients on hand, so there's just a few things to pick up.
In my house, we love all kinds of chili. We usually go the traditional route with red kidney beans. But ever since we tried the white bean chicken chili at the Cheesecake Factory, we've been hooked. We live blocks away from one, which could be dangerous. With goals of eating more meals in, I decided to make it at home. It turned out so well that this recipe was born.
How to make white chili
White bean chicken chili is really easy to make.
You'll need:
White beans
Low sodium chicken broth
Chicken – I opt for the rotisserie chicken from the store to save time. Plus you could probably use it and make another meal out of it
Cooked bacon
Green chile
Diced onions
Essentially this is a one pot, dump and go meal. Brown your onions in oil. Dump everything else in. Season to your liking, and it's ready!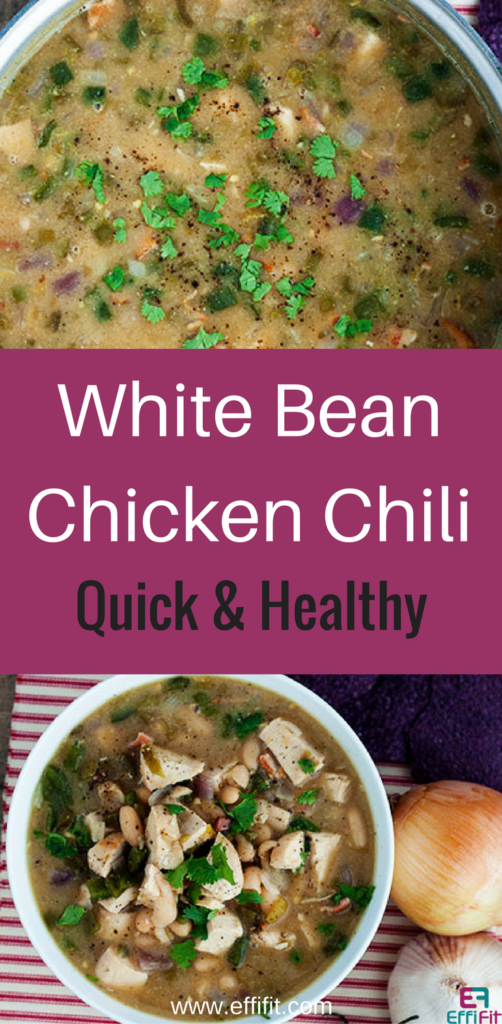 White bean chicken chili recipe
Get the recipe here, enjoy it for dinner and lunch!

White Bean Chicken Chili
Prep time:
Cook time:
Total time:
Quick, healthy, and flavorful chili to have for dinner tonight!
Ingredients
1 tbs olive or coconut oil
½ red onion diced
1 poblano pepper diced
2 serrano peppers diced
4 oz canned diced jalapenos
4 oz canned green chile
2 lbs rotisserie chicken chopped (or about 4 cups)
6 strips of bacon, cooked and chopped
3 - 15 oz cans cannellini beans, Great Northern beans will work too; rinsed and drained
32 oz low sodium chicken broth, 1 cup separated
1 tbs cornstarch
1 tbs water
The following seasonings to taste: salt, pepper, garlic powder, onion powder, cumin
Instructions
In a large pot, heat oil over medium heat.
Add the onions and peppers. Let them cook for about 3-5 minutes until they start to get soft.
Add the jalapenos, green chile, chicken, and bacon.
Mix around to combine.
Pour in the chicken broth minus the 1 cup that's reserved.
Add 2 cans of beans.
Add seasonings.
Let simmer over low to medium heat.
While everything is simmering up, add the cup of broth and the can of beans to a blender and blend together.
Pour the mixture into the pot.
Let simmer for another 5 minutes.
If your chili isn't thickening, mix 1 tbs cornstarch with 1 tbs water in a small pour and pour in.
Let simmer for another couple of minutes.
Serve and eat!
Until next time! -Atim
Want more recipes and a weekly meal plan to show you how to use them? Sign up for the Fit and Lean Professionals Weekly Meal Plan Program!