Beginner HIIT Training
I'm sure that you have. You may have heard things like, "quick workouts that burn fat and get you out of there in under 30 minutes." When done right, there are definitely advantages with a busy schedule. It's harder to block out an hour, but 15 minutes total doable. That's going to bed 15 minutes earlier so you can get up 15 minutes earlier and HIIT this up!
Starting out, it's always great to consult your primary care provider to ensure you're healthy enough for exercise and especially high intensity exercise. When you've got that taken care of, you can start the program.
High Intensity Interval Training.
You'll start with where your activity level is and work you way up to the amazing things you see on Instagram. (But seriously, some of those workouts look so intense, it's fascinating). So to not scare you away or cause an injury, we're going to build up.
Let's do this!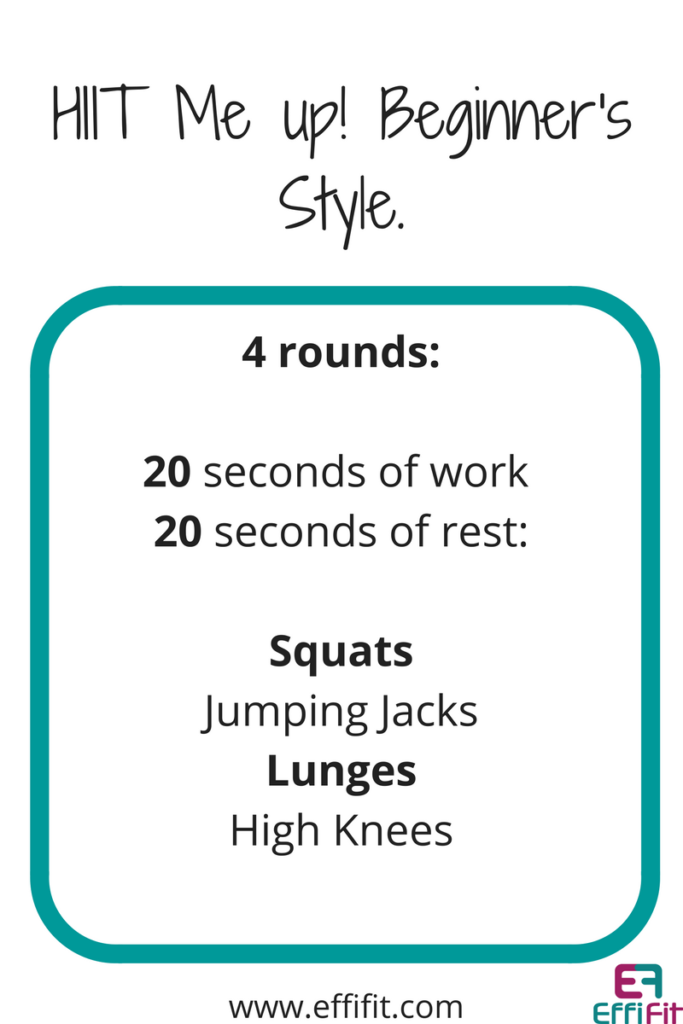 Pro Tips:
If jumping isn't your friend, step the jumping jacks out, one foot at a time.
Instead of running for your high knees, bring one knee up as high as possible. These will still be super beneficial to you. Moving your body more often than you are currently is really the goal here.
If you're doing this on in the office, please don't split your pants. I can't have that on my conscience.
Warm up for 5-7 minutes before getting into this one.
I included a demo video this week so you can get tips for the squats and lunges specifically. I did 2 rounds of the workout. I actually did 4, but my camera ran out of storage halfway through round 3 when the dance party really got started. Next time, I'll make sure I have enough space so you can take part in the dance party too.
I would love to hear if you did this workout and how it went for you!
If you would like more workouts, join Fit and Lean Professionals Monthly Workout Program! Get 3, 30 minute workouts a week planned for you. All you need is a pair of dumbbells and a little room to move!