10 Healthy School Lunches for You and the Kids gives you 2 weeks worth of lunch ideas to keep healthy eating fun and exciting. When you're packing these lunches for the kids, you may as well make yourself one too. These lunch ideas also support your fitness goals without making the kids hate you.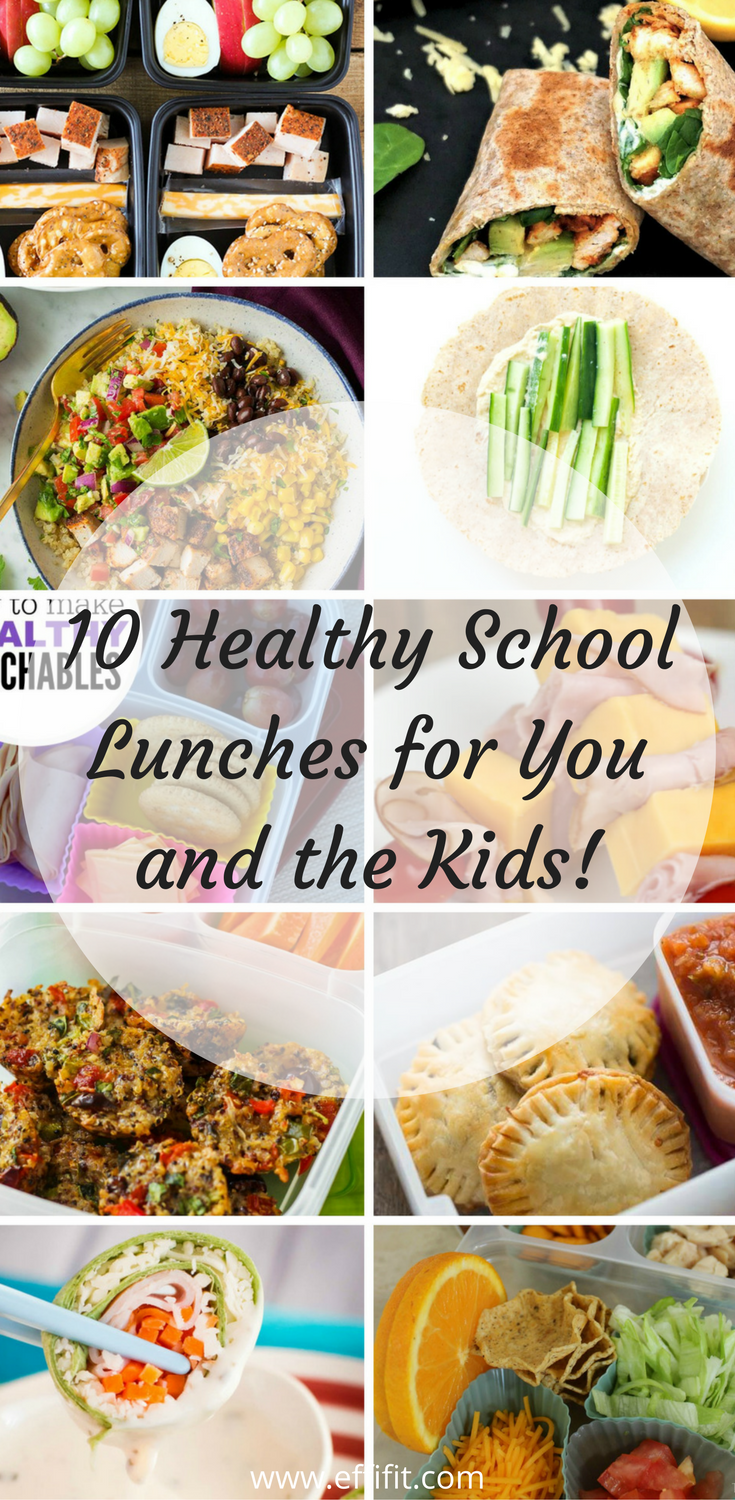 Lunches can get old when we do the same thing over and over.
And the kids probably don't enjoy that too. Likely, they want to buy school lunch everyday which may not be feasible. But with these 10 lunch ideas, you'll have lunch ideas for 2 weeks for you and the kids. What better win than making one meal that works for everyone.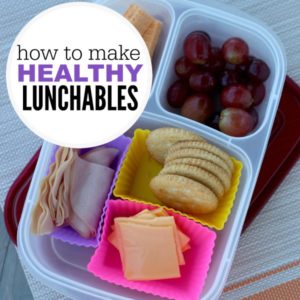 How to Make Healthy Lunchables by Eating on a Dime
Remember Lunchables? I used to be so obsessed with those and would beg my mom for them (and beef jerky) each week. Looking back, the Taco Bell ones were pretty questionable. But when you make them at home, you can switch up the protein, add some veggies, and get those smart carbs in. Lots of options with this one.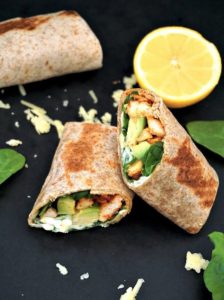 Grilled Chicken Avocado Wrap by My Gorgeous Recipes
I love wraps for lunches because they are portable and easy to carry. Make all the ingredients one time, wrap them up each morning. Or pack them all in a container and make them when it's lunch time. I like all the protein, vegetables, healthy fats, and smart carbs with this wrap.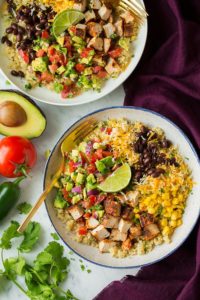 Grilled Chicken and Quinoa Burrito Bowls with Avocado Salsa by Cooking Classy
With all the flavors in this one, you and the kids will happily be eating this up for lunch. Yum! I love all the vegetables in this one and protein to help everyone stay full longer.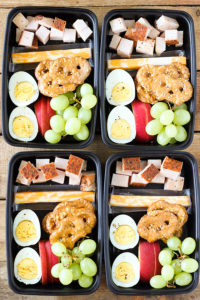 Deli Style Protein Box by No. 2 Pencil
How simple are these to make? Not only simple, but also portable and packed with protein. Add in some vegetable options like baby carrots, snow peas, or celery sticks to get in all the goods.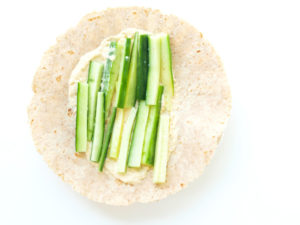 Top 10 Kid-Friendly Wraps by Super Healthy Kids
Wraps are always a great option because you can fill them with tons of protein, vegetables, and healthy fats. This one actually has 10 ideas that the kids will devour.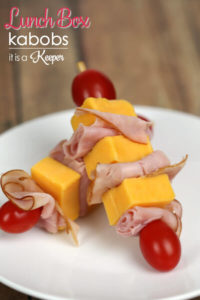 Lunch Box Kabobs by it's a Keeper
With a little prep the night before, these are ready to go as you're racing out the door. You can switch up the vegetables, cheese, and meat to keep the variety going.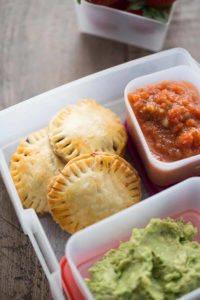 Mini Taco Hand Pies by Lemons For Lulu
Prep these on the weekend, and everyone will be happy to bring lunch to work or school. Don't forget your side of veggies!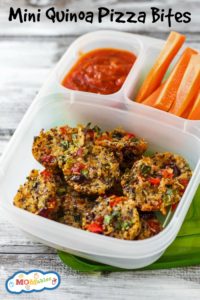 Mini Quinoa Pizza Bites by Momables
Enjoy all the pizza goodness in an easy grab and go way with added protein and smart carbs from the quinoa. You and the kids will be looking forward to lunch each day with these ones!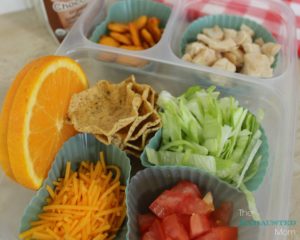 Taco Bento Box by The Exhausted Mom
Tacos anyone?! These will make for a fun lunch for your kids to assemble on their own when lunch time comes.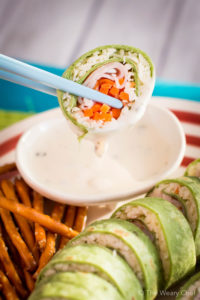 Lunchbox Sushi Sandwich with Turkey and Cheese by The Weary Chef
This last one is a fun way to get a sandwich in without it feeling so much like a sandwich. Everyone can enjoy this one!
Make them all or make some of them this school year!
Until next time! -Atim