Pumpkin Chocolate Chip Bread
Pumpkin chocolate chip bread is awesome, but pumpkin chocolate chip bread is even awesome-er when you use protein pancake mix to create a piece of heaven in your home.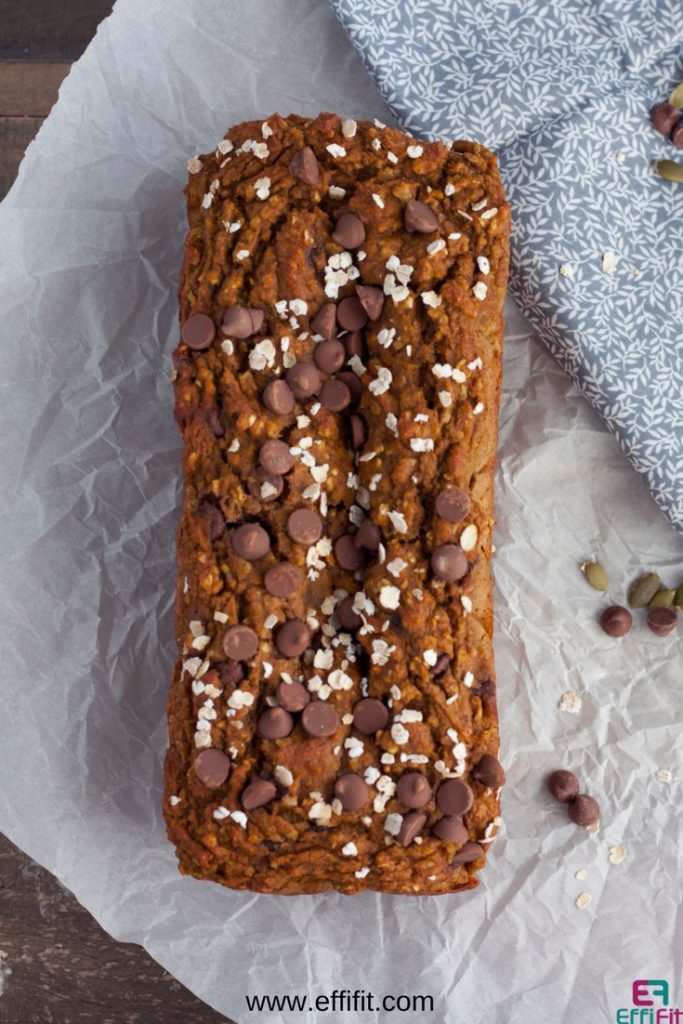 Healthier Pumpkin Chocolate Chip Bread
It's that time of year for all things pumpkin. I think I've mentioned it before, but I was never a pumpkin person. I didn't learn about it's amazing-ness and basic-ness until grad school. I'm glad I had friends that fed me homemade pumpkin pie, pumpkin rolls, and introduced to Starbucks pumpkin spice lattes.
This recipe actually happened by chance. Last week, I made pumpkin no bake energy bites. I had a bunch of pumpkin leftover and didn't want it to go to waste. I was going to make pumpkin chocolate chip cookies, but decided to do a bread. As I was looking at recipes, I thought, "what would happen if I made this out of a protein pancake mix?" So I did, and it was awesome. I posted it on my Instagram story (which you should follow and get daily tips and ridiculousness) and had people banging down my DM asking for the recipe. And that was history, a pumpkin chocolate chip bread recipe was born.
Pumpkin Chocolate Chip Bread Recipe
This pumpkin chocolate chip bread recipe has all the traditional flavors with the addition of protein pancake mix. You know me, I'm always looking for ways to add protein to my recipes. And this was a simple one. In fact, with the addition of the protein pancake mix, this bread is heavy and hearty. With the oats in it too, it's basically a meal in and of it's self.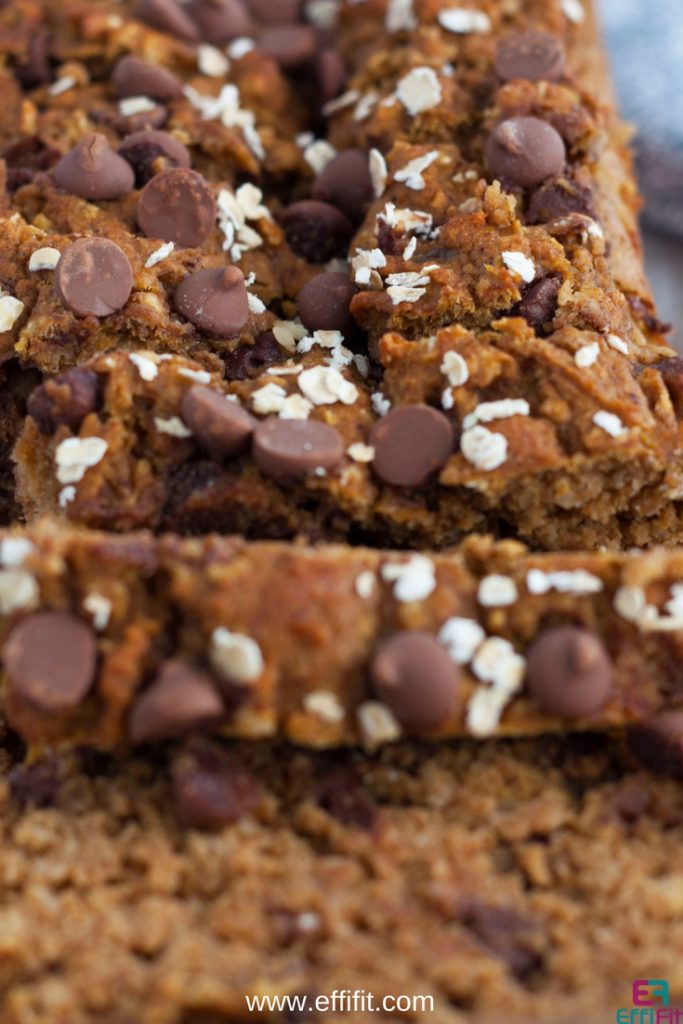 To make this recipe, here's what you'll need:
Kodiak Cakes protein pancake and waffle mix
Oatmeal
Pumpkin spice: cinnamon, ginger, ground clove, nutmeg
Baking soda
2 whole eggs
Brown sugar
Milk of your choice
Oil of your choice
Milk chocolate or semi-sweet chocolate chips
Get the recipe. Make it for yourself, your family, or your coworkers. It's a crowd pleaser!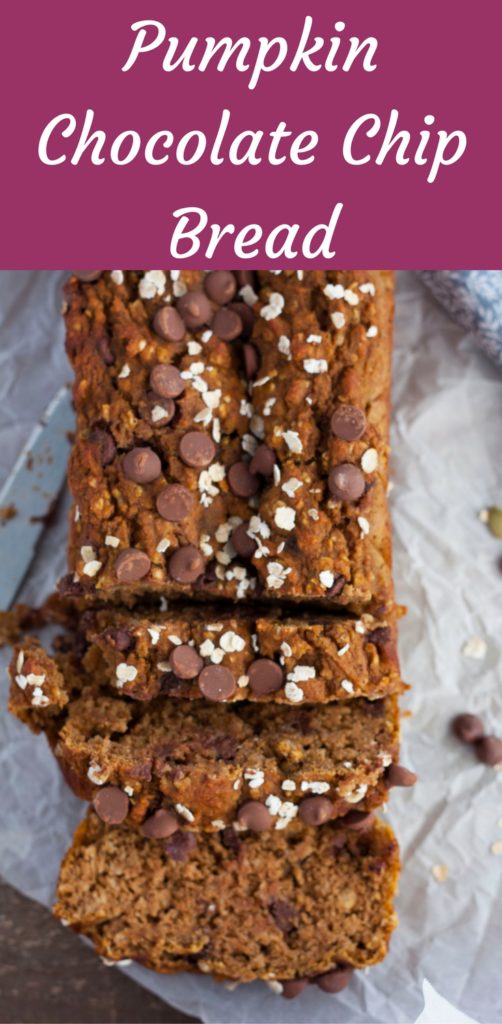 Pumpkin Chocolate Chip Bread
Prep time:
Cook time:
Total time:
Pumpkin chocolate chip bread just got better with protein pancake mix as the foundation.
Ingredients
1.5 cups Kodiak cakes protein pancake and waffle mix
1 cup rolled oats
1 tsp baking soda
¼ tsp salt
Pumpkin spice: 1 tsp ground cinnamon and ¼ tsp of each of the following - ground cloves, ground nutmeg, ground all spice
2 large eggs
½ cup brown sugar, do ¾ cups if you like it a little sweeter
2 tbs light flavor olive oil or melted coconut oil
⅓ cup milk of your choice
1- 15oz can pumpkin puree (not pumpkin pie mix)
1 cup milk chocolate, semi-sweet, or dark chocolate chips
Instructions
Preheat oven to 350°F. Line a 9x5 in baking pan with parchment paper.
In a medium bowl, mix together the following dry ingredients: pancake mix, oats, baking soda, salt, pumpkin spice.
In a large bowl, mix together the following wet ingredients: eggs, brown sugar, oil, milk, and pumpkin.
Stir the dry ingredients into the large bowl of wet ingredients. Then fold in the chocolate chips.
Pour it all into the baking pan. Bake for 45-55 minutes or until a toothpick comes out of the middle clean.
Let cool at least 10 minutes before diving in!
Adapted from Well Plated by Erin
Until next time! -Atim
Where I'm linked up:
 Totally Terrific Tuesday | Wild Workout Wednesday & Fit and Fashionable Friday | Healthy Living Link Party | This is How We Roll