10 Protein Packed After School Snacks that you can eat too not only gives your kids healthy snack options but for once, you can join in too!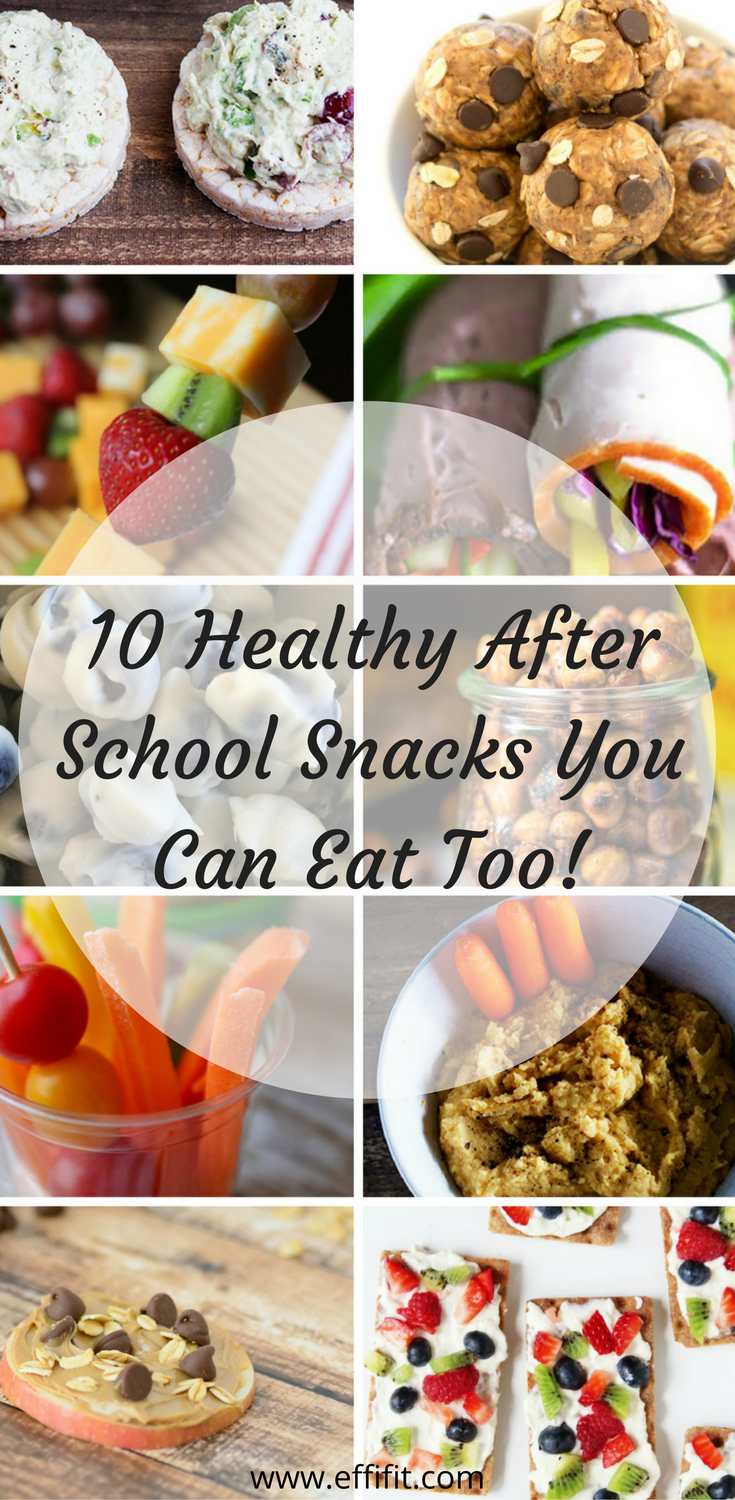 After school snacks, and snacks in general, can vary in terms of nourishment and nutrition.
You have cookies and pizza rolls on one end, and vegetables and hummus on the other. And while both are just food (it's time we move away from good food vs bad food), on the spectrum of nutritious, some are more nutritious and supportive of our fitness goals than others. We're going to be focusing on those more nutritious options.
I like these after school snacks because they are higher in protein, and they're delicious. You will enjoy them, and your kids will enjoy them. Gone are the days of making 2 different meals or snacks, one for you and one for the kids. If we can teach our kids quality nutrition habits early, that's half the battle. This isn't a deprivation thing, so by all means give yourself and your kids some of the other snacks you both in enjoy from time to time. I was very fortunate to have a mom that taught me this, so thanks mom. You da best!
10 Protein Packed After School Snacks that you can eat too!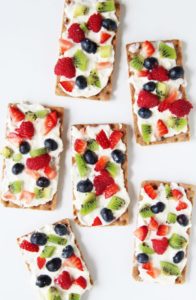 Fruit Pizza Crackers by Homemade Ginger
I like this option because it's on the sweet side without it being candy. Grab some whole grain crackers or even rice cakes for this one. Quick, easy and ready to eat in no time. For some extra protein, try a Greek cream cheese like the one from Green Mountain Farms.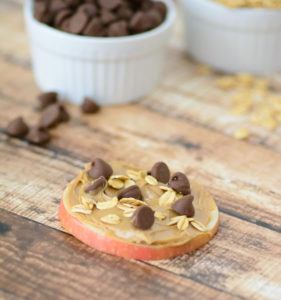 Delicious, Good for you "Apple" Cookies by Almost Super Mom
These apple cookies are a great way to get in some sweetness to your snacks. Plus with the peanut, nut, or seed butter you choose, you'll get some protein and some healthy fats to help everyone stay full longer until dinner time.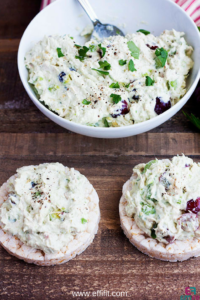 Avocado Chicken Salad with Greek Yogurt by Yours Truly
This one is like 90% protein lol. Make it one time and have it for snacks the rest of the week. I like to have them on rice cakes when I do them as a snack.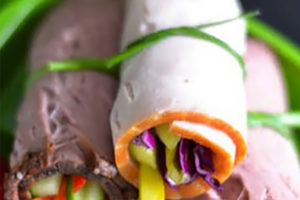 Paleo Friendly Meaty Veggie Roll Ups by Skinny Ms
You can never go wrong with meat and veggies rolled up. Protein and veggies for the win!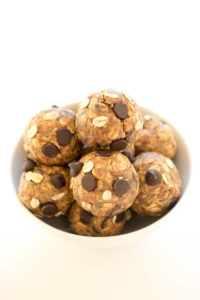 5 Ingredient Peanut Butter Energy Bites by Chef Savvy
Energy bites are all the rage. You can make them the day of, the night before, or make them on the weekend to have all week. You'll get your protein from the peanut butter and the flax seeds. And the kids will love them too.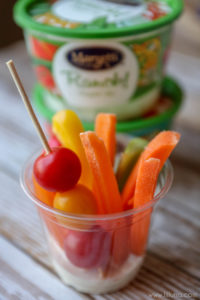 Veggie Cup Appetizers by Lil Luna
Veggie cups are really simple to make and can be a fun way to get those vegetables in. For an added boost of protein, make your own ranch dressing from Greek yogurt.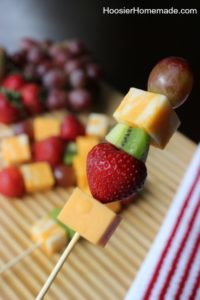 Fruit and Cheese Kabobs by Hoosier Homemade
These fruit and cheese kabobs are a cute and fun way to get a snack on the table for after school. Parents, don't forget the glass of wine 😉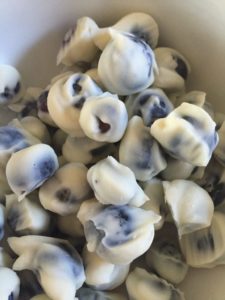 Healthy Frozen Yogurt Covered Blueberries by Life as Mama
This is a fun way to get some fruit and protein in. Feel free to use any fruit you like. And they say healthy is boring, no it is not!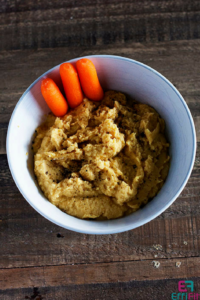 Classic Hummus with Turmeric by Yours Truly
Hummus is actually easier to make than you think (when you leave the chickpea skin on). And you can get creative and add other vegetables to it. I like to add cucumber to my hummus. Serve it up with some veggies and some whole grain crackers or pita bread.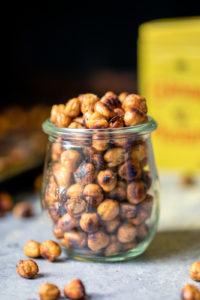 4 Ingredient Mustard Spicy Roasted Chickpeas by Ambitious Kitchen
If you don't want to make a lot of hummus, roast the rest of the chickpeas for another protein packed snack option. Flavor them how you and the kids like. They might be better than corn nuts.
Make some of them or make them all this school year!
Until next time! -Atim
Where I'm linked up:
Inspire Me Monday | Inspire Me Monday | Totally Terrific Tuesday | Coffee and Conversation | Inspire Me Wednesday | Wild Workout Wednesday & Fit and Fashionable Friday | Healthy Living Link Party | Think Tank Thursday | This is How We Roll